SACRED GEOMETRY, FIRST GAME OF THUMBIE GAMES
Madrid, 25/11/2015
Thumbie Games is created as a division of Digital Virgo España dedicated to mobile gaming and apps.
Sacred Geometry, fully developed in Spain, is the first title of Thumbie Games, and it is preparing its launching to the international market.
Digital Virgo España, following its commitment with development and diversification, presents Thumbie Games a division within the company fully dedicated to mobile videogames and has developed it first title, Sacred Geometry.
Arcade style and puzzle videogames lovers can be happy. Sacred Geometry is presented as a reference to mythical classic titles but with a differentiated mechanic and scene which make brings freshness to the game.
"Sacred Geometry is a first step to make possible for any users have fun available in any of its smartphones"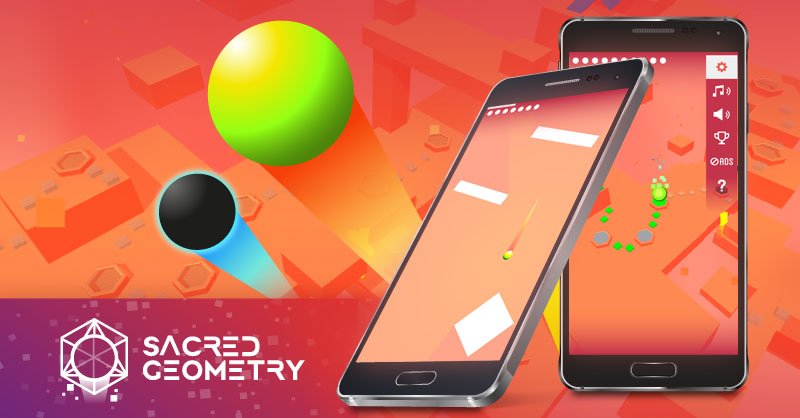 "We do not pretend to sweep away top stores games, but this is a first step to make it possible for any users have fun available once it is downloaded in any of its smartphones" has stated Miguel A. Taramón, Thumbie Games manager.
More than 150 levels, great amount of goals, improved mechanic and a variety of highly addicting challenges make Sacred Geometry an unforgettable experience that allows endless hours of fun anytime anywhere.
As good Thumbies, our thumbs are reliable proofs of the mystery mission of "The Sphere", of the special levels that are waiting to be unblocked by gamers´ ability and intelligence; also, there is a final level that only the best players will be able to reach.
Sacred Geometry defies your beliefs and your abilities as a player, are you ready?